I work as a freelance double bassist and violone player. I studied double bass in Utrecht with Quirijn van Regteren Altena and historical bass/violone with Margaret Urquhart. Early music ensembles I play with are, amongst others, Hofkapelle München, Main Barockorchester and the Bremer Barockorchester. In 2018, I started performing with the Orchestra of the Age of Enlightenment as part of their Experience Scheme, which has resulted in more performances there as a substitute player.

On the modern double bass, I love playing modern and contemporary music. I have the pleasure to regularly play contemporary music with the ASKO|Schönberg ensemble in Amsterdam. Other contemporary music projects I do are at the Theater Pfütze in Nuremberg, and with my two own ensembles: DUO Kirsti & Eva with violinist Kirsti Apajalathi, to perform modern pieces for our unusual combination of instruments; Random Control Ensemble with Wolfgang Eckert on piano and Paul Bießmann on Esynthesizer/electronics.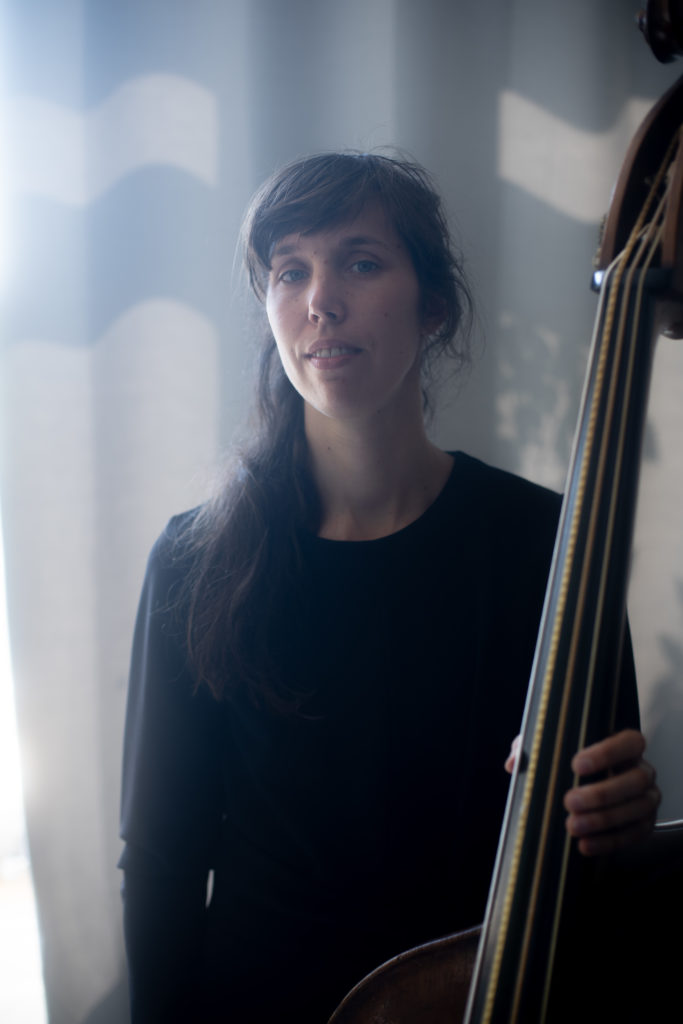 I was born (1988) and raised in Amsterdam and started violin lessons at the age of 6. I  had the privilege to attend a high school one block away from the Concertgebouw so I regularly attended concerts there as a teenager. My interest in the double bass started in my youth orchestra and at the age of 16, I switched from the first violins to the basses, where I felt in the right place. Nevertheless, I –wrongly– thought a musical was not for me, so I decided to study law at the Erasmus University in Rotterdam. Luckily I met Ying Lai Green, bassist from the Rotterdam Philharmonic Orchestra, with whom I had lessons for 4 years. Thanks to her support and encouragement, I not only got accepted for double bass studies but I also finished my bachelor's degree in law.
During my studies in classical double bass with Quirijn van Regteren Altena (Utrecht Conservatory), I have received amazing lessons in historically informed performance practice from cellist Viola de Hoog, violinist Antoinette Lohmann and bassist and gambist Joshua Cheatham. I love the combination of delivering strong emotional expressions and intellectual, historical knowledge.

On the modern bass I received masterclasses from world-class bassists such as Joel Quarrington, Jeff Bradetich, Edicson Ruiz and James Oesi.
The modern double bass I play is a Gagliano model built by Harry Jansen in 2008, borrowed from the Dutch Musical Instruments Foundation. Thanks to generous donations from the Stichting Eigen Muziekinstrument and the Adriana Jacoba Fund, I could purchase two double basses to use for  historically informed performances: One anonymous instrument from around 1890 and a copy of a Stadlmann, made by Christiane Mitschke.